Traum-a
Traum = T – raum = Traum – a
The Deeper meaning behind the words
By Anna Mohal
The viewer stands face to face in front of life-size images of moving chests. Surrounded by a circle of video monitors, he or she has become the centre of a planetary system, with monads circling around their own axes, turning away, against or parallel to each other, following the law of chance and necessity. The circling movement encircles the viewer; the instructions of the Memory game – works of the artist, which preceded the installation – by conceiving their own story from the components, thinking it through spatially, staying on track with the temporally disparate events, he or she becomes wrapped in a beguiling and disturbing rondo.
Rose, oh true discord,
Desire, to be nobody's sleep
between so many eyelids.
Three women, a girl, a boy, two men. Their eyes are closed, naked reality presents itself in front of a dark background, time stretches out, moves in slow-motion, as if hypnotised.
We are life's driving force. 
But the pace of time,
easily claims
any power to endorse.
They seem related: mother, father, daughter, sister, brother in law, but appearances are deceptive. Seemingly corresponding elements are only related formally: the man's bald head and the boy's bald head each dream different dreams, and enclose two different traumas. That these seven people appear less as individuals than metaphors for different stages of life, can probably be explained by the artist's serial approach: same detail, same posture, same repose.
It is as if the beginnings of photography, where relatives and neighbours sat as models for Julia Margaret Cameron, are being combined with contemporary artistic practices, such as the combination of photo and video and the oscillation between of reality and simulation, i.e. in the apparent pleasure of slowness. But how should these riddles be solved: photographs that look like video stills, inner and outer connections between the figures despite their temporal and spatial dissociation, a physical presence that simultaneously slips into a mental black box, the freezing of movements, the shift from joy to pain?
Death is enormous.
With laughing mouths,
we are his.
When we reckon ourselves in the midst of life,
he dares to cry,
right inside us.
Life is a finite and infinite loop! According to Deleuze, each moment mirrors perception in memory. This idea can be found in the seven protagonists reflecting each other, which opens a positively traumatic hall of mirrors, into which the viewer is involuntarily drawn. Let go, slowly tense up, then relax just as slowly! Take time, make room for dreams! For memories, pain, trauma. And be reminded of Kundera's "existential mathematics":
The degree of slowness is directly proportional to the intensity of memory; the degree of speed is directly proportional to the intensity of forgetting.
* In the german word "Traum" (dream) is included "Raum" (space) and in "Trauma" (trauma) is included "Traum" (dream).
The poem excerpts are taken and translated from Rainer Maria Rilke, Ausgewählte Kostbarkeiten and the closing quote is from Milan Kundera, Slowness, Faber and Faber
view in the circulary vidéo installation, art center Stuttgart Sindelfingen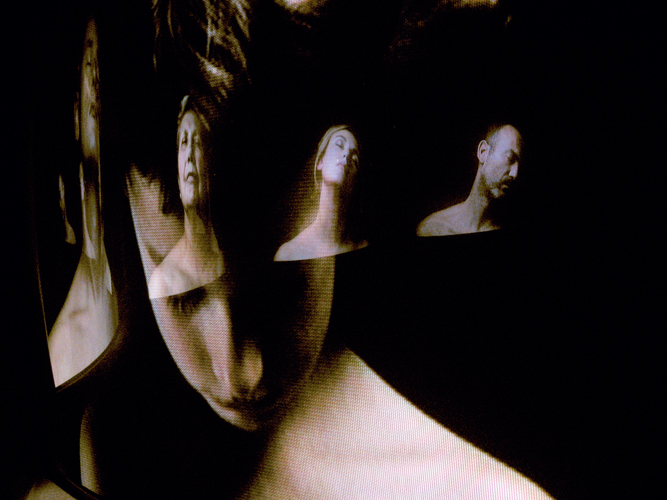 Installation vidéo, traum-a, 7moniteurs

7 stills vidéo - 7 moniteurs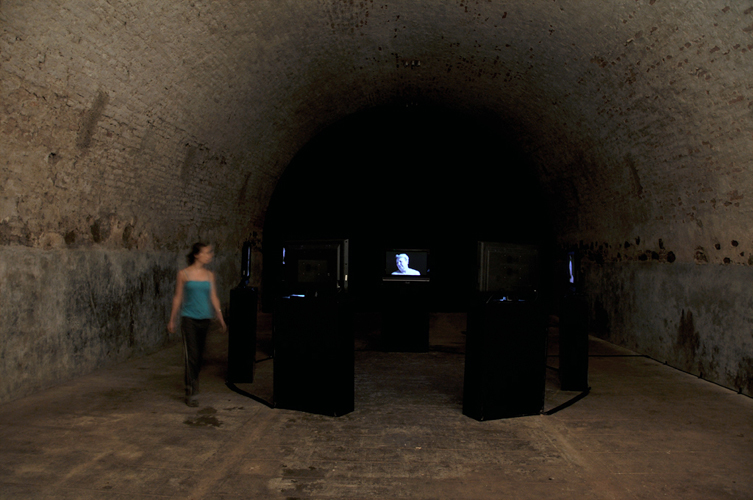 Installation vidéo, Biennale d'art contemporain, Selest'Art 09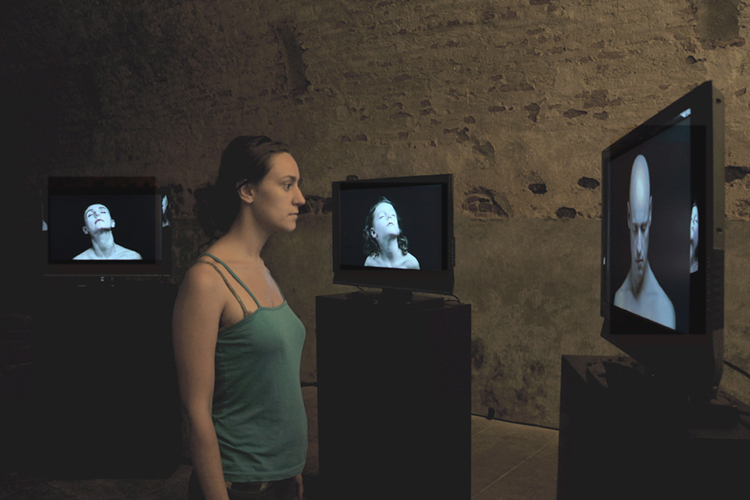 Biennale d'art contemporain, Selest'Art 09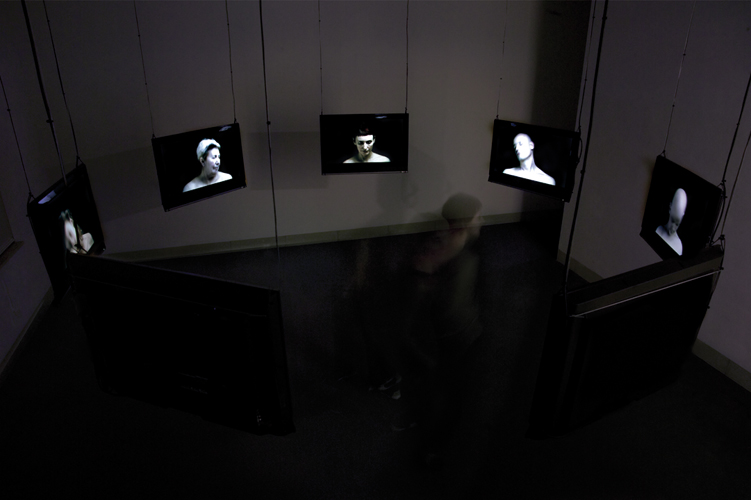 Installation vidéo, centre d'art Stuttgart Sindelfingen, 2008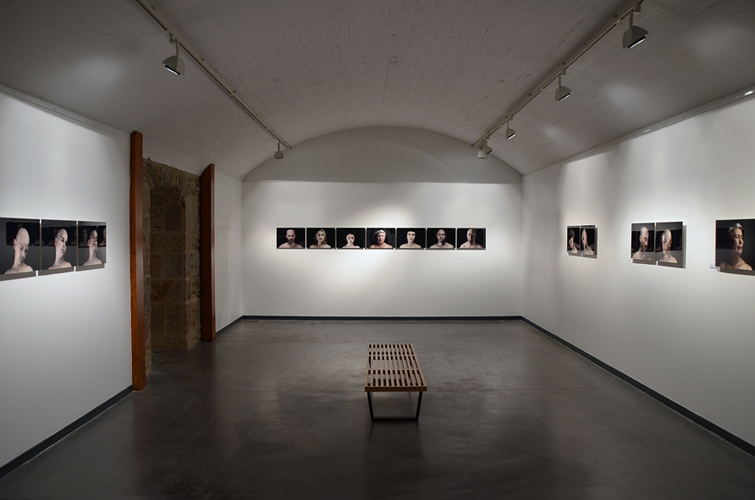 Travail photographique Traum-a à l'Atelier, espace d'art contemporain de la ville de Nantes, 2014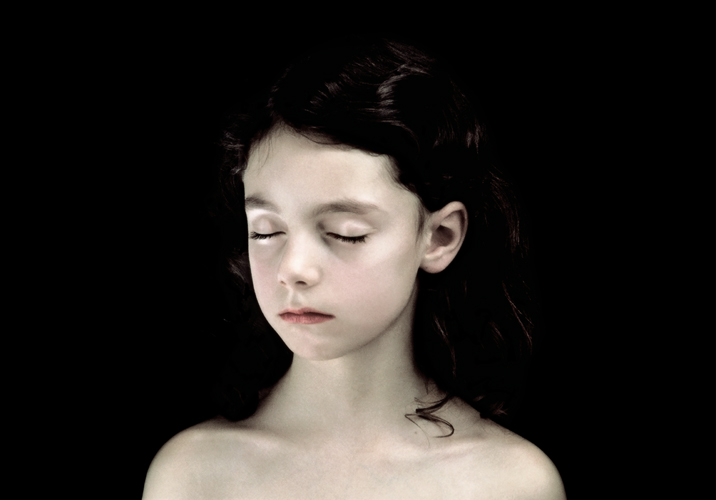 Traum-a 12, photographies 50cm x 35 cm/ par image, tirage photographique contrecollé sur Diasec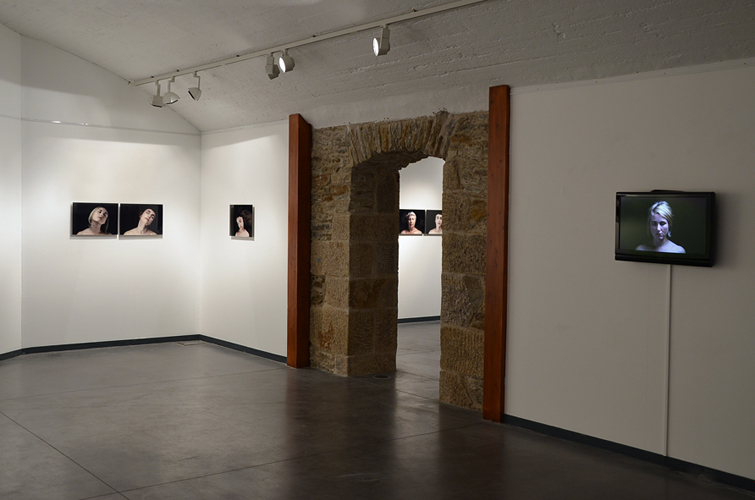 Atelier, espace d'art contemporain de la ville de Nantes, 2014

Traum-a 4 , diptyque 50 cm x 35 cm / x2, tirages photographique, contrecollés sous Diasec 4mm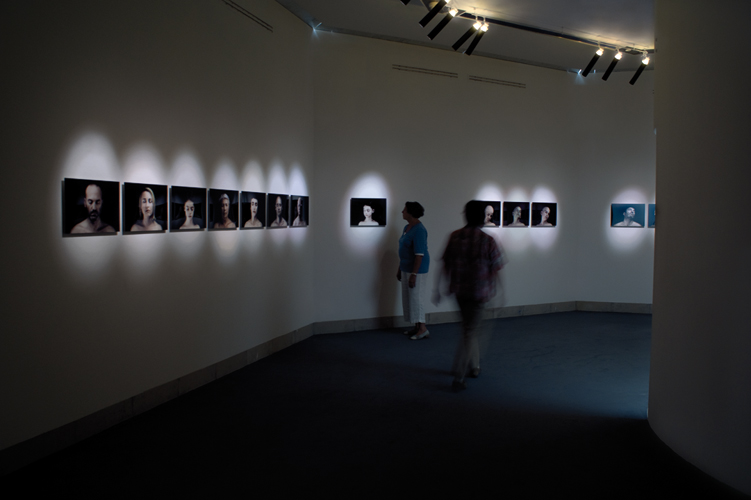 Travail photographique Traum-a, centre d'art Stuttgart-Sindelfingen 2008

Traum-a 3, triptyque 50 cm x 35 cm / x3, tirages photographique, contrecollés sous Diasec 4mm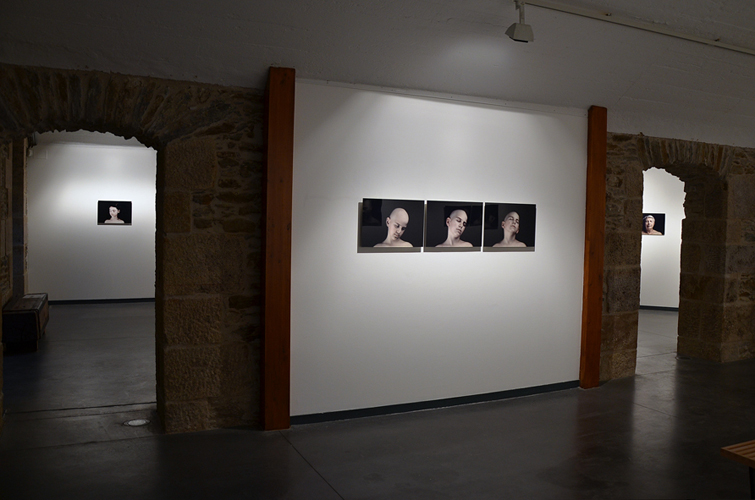 Atelier, espace d'art contemporain de la ville de Nantes, 2014

Traum-a 5, diptyque 50 cm x 35 cm / x2, tirages photographique, contrecollés sous Diasec 4mm

Traum-a 1, diptyque 50 cm x 35 cm / x2, tirages photographique, contrecollés sous Diasec 4mm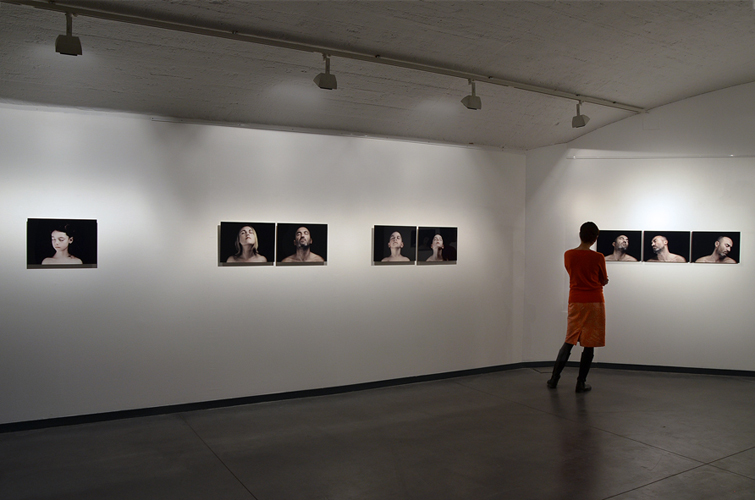 Atelier, espace d'art contemporain de la ville de Nantes, 2014

Traum-a 2, triptyque 50 cm x 35 cm / x3, tirages photographique, contrecollés sous Diasec 4mm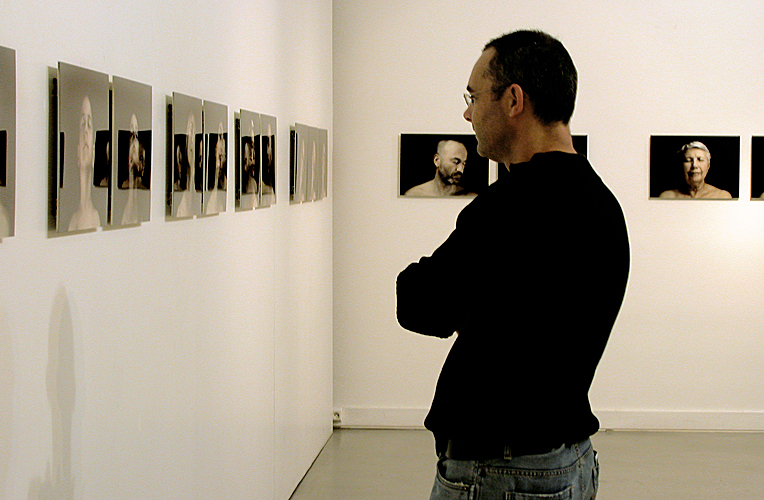 16e Rencontres photographique, Galerie du Faouëdic, Lorient, 2005