SoulScape 魂の風景
The photos have been realized during a working stay, an aimed search of several weeks of the extreme north till the south Japan's, a journey to hidden, partly difficultly accessible places.
In the elaboration 8 three-part works have appeared which hang as paper roads lohse in the space, taking the vertically of the Kakemonos and became as a triptych with the horizontally photos a panoramic view.
The background forms like a rushing, a texture or a sound carpet « language »: a sentence which repeats itself in German, English, French and Japanese endlessly: « remember my death ». This text picture reveals itself only from next nearness.
At the same moment the big Tryptichons divide the space and form a kind of labyrinth which lead the spectator in the inside of the installation. In this "Ma – space" the spectator can stay on a seat block in the most inner one of the installation which radiates at the same moment a "Shô" music – in the intimacy of picture and sound. "Shô" is a Japanese wind instrument which functions with the breath.
It is the meeting of two cultures, from east and west, between vertically and horizontally. It's like a cooperation of planned interventions and found situations and objects which goes like a red thread through all pictures.
Japan is confronted with the most different disasters continually with the death, it is a " living together with the death ". One pays tribute to him and the dead respect, he has his place and value in the daily life, is all over.
Herewith the work is about, treats the relation between landscape and soul, how inside is reflected in exterior landscapes: the translation of landscapes, the transformation of conditions to award to the empty form.
permanent sound cloud "SHO" during the installation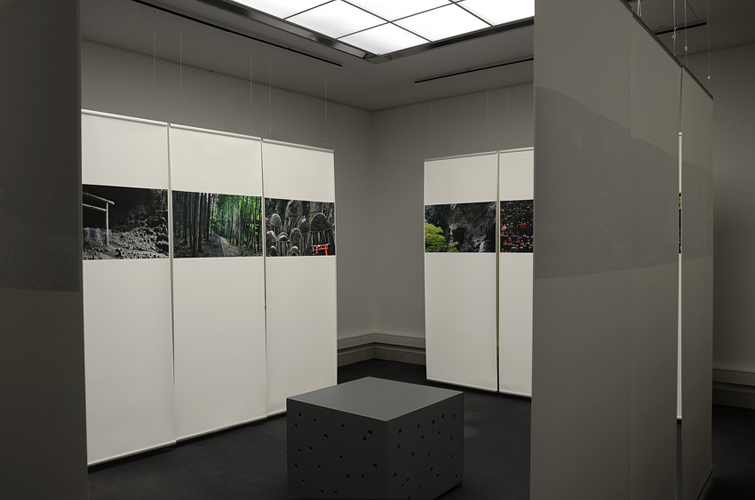 Installation SoulScape à l'Atelier, espace d'art contemporain de la ville de Stuttgart Sindelfingen, 2016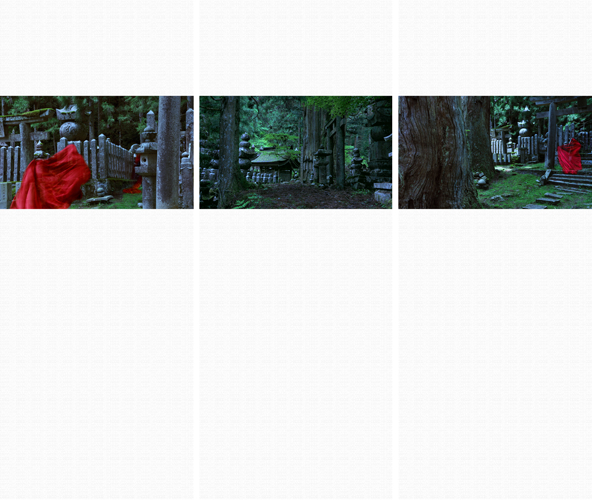 Tryptichon Kakemono : 90cm x 240cm /x3 , Edition 60cm x 155cm /x3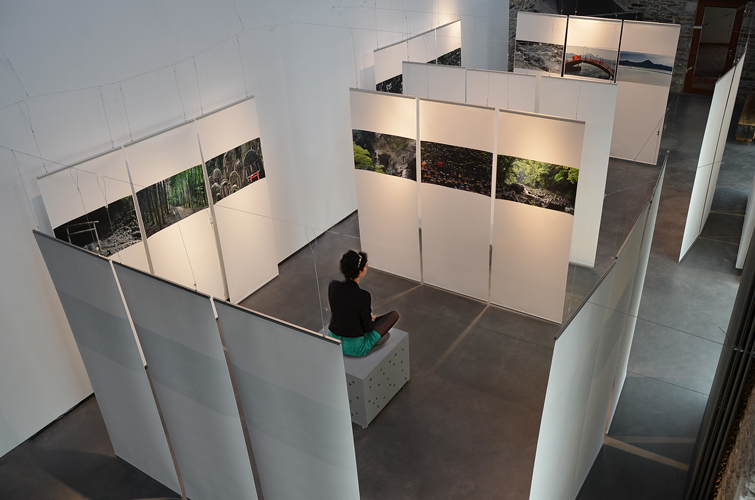 Installation SoulScape à l'Atelier, espace d'art contemporain de la ville de Nantes, 2014

SoulScape 1/ 2010-2012/ 90cm x 240cm /x3 , Edition 60cm x 155cm /x3 Foto-Pigmentausdrucke auf Baumwollpapier Hahnemühle Ultrasmooth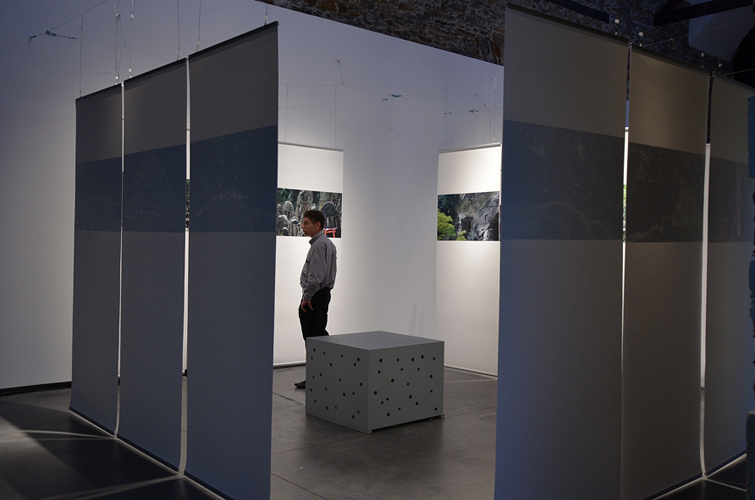 Installation SoulScape à l'Atelier, espace d'art contemporain de la ville de Nantes, 2014

SoulScape 2 / 2010-2012/ 90cm x 240cm /x3 , Edition 60cm x 155cm /x3 Foto-Pigmentausdrucke auf Baumwollpapier Hahnemühle Ultrasmooth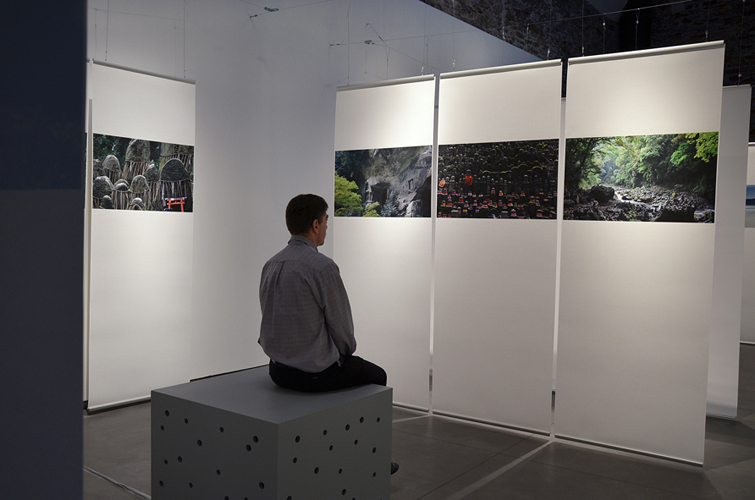 Installation SoulScape à l'Atelier, espace d'art contemporain de la ville de Nantes, 2014

SoulScape 3 / 2010-2012/ 90cm x 240cm /x3 , Edition 60cm x 155cm /x3 Foto-Pigmentausdrucke auf Baumwollpapier Hahnemühle Ultrasmooth

SoulScape 4 / 2010-2012/ 90cm x 240cm /x3 , Edition 60cm x 155cm /x3 Foto-Pigmentausdrucke auf Baumwollpapier Hahnemühle Ultrasmooth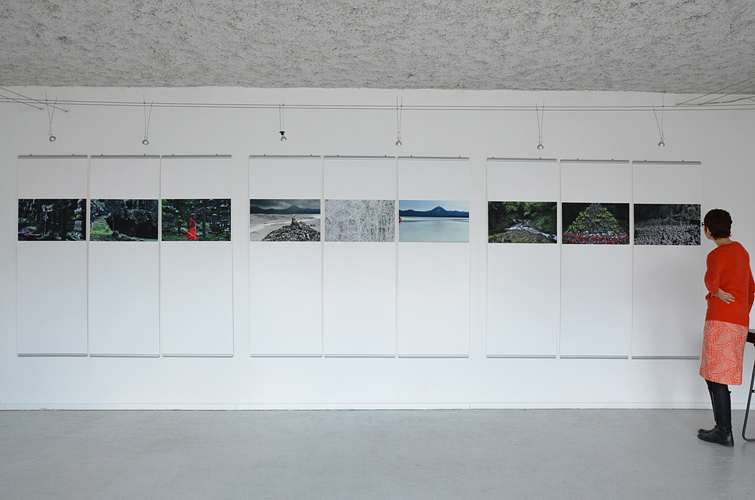 EditionSoulScape, Galerie Confluence, Nantes 2014

SoulScape 5 / 2010-2012/ 90cm x 240cm /x3 , Edition 60cm x 155cm /x3 Foto-Pigmentausdrucke auf Baumwollpapier Hahnemühle Ultrasmooth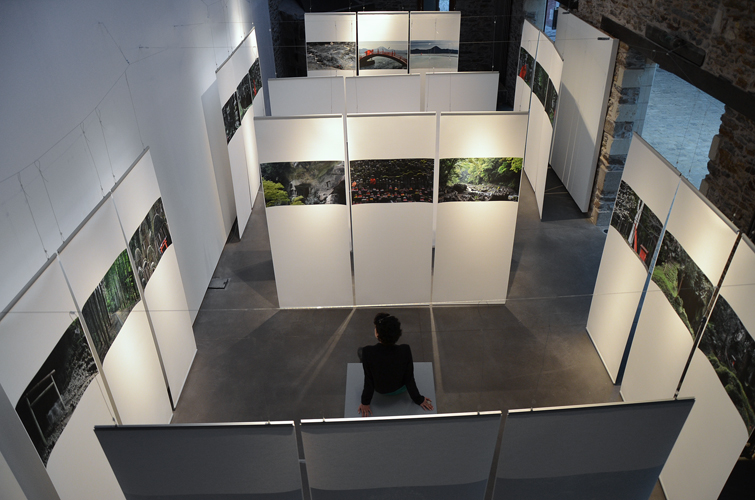 Installation SoulScape à l'Atelier, espace d'art contemporain de la ville de Nantes, 2014

SoulScape 6 / 2010-2012/ 90cm x 240cm /x3 , Edition 60cm x 155cm /x3 Foto-Pigmentausdrucke auf Baumwollpapier Hahnemühle Ultrasmooth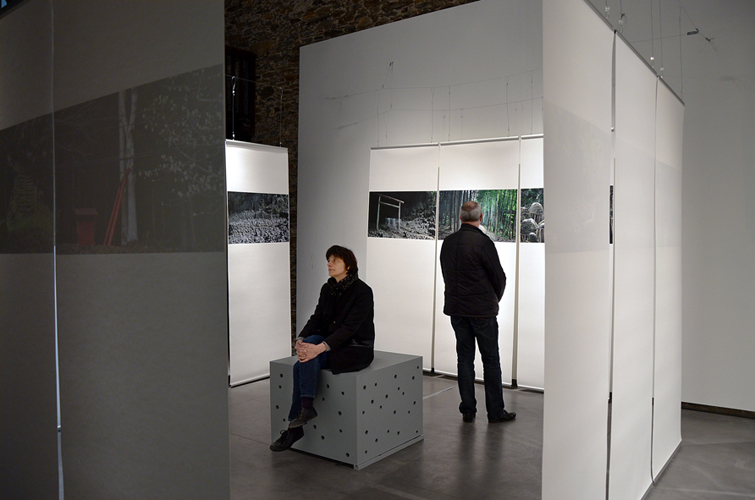 Installation SoulScape à l'Atelier, espace d'art contemporain de la ville de Nantes, 2014

SoulScape 7 / 2010-2012/ 90cm x 240cm /x3 , Edition 60cm x 155cm /x3 Foto-Pigmentausdrucke auf Baumwollpapier Hahnemühle Ultrasmooth

SoulScape 8 / 2010-2012/ 90cm x 240cm /x3 , Edition 60cm x 155cm /x3 Foto-Pigmentausdrucke auf Baumwollpapier Hahnemühle Ultrasmooth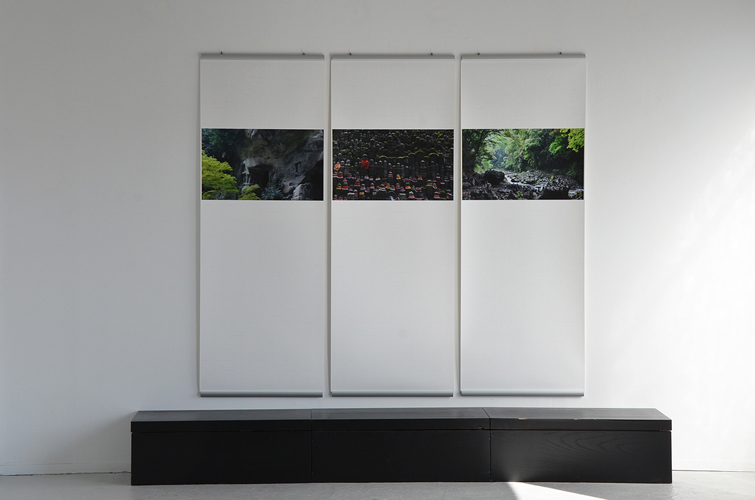 SoulScape 8, Edition, Galerie Confluence, Nantes 2014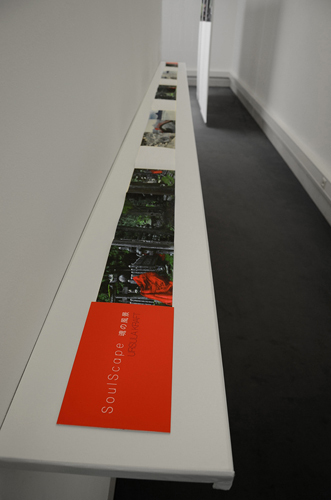 SoulScape, livre d'artste, leporello 680 cm x 12 cm, deplié, exposition "Galerie der Stadt Sindelfingen", 2016