1% artistic Chant de mots
«Chant de mots» («Song of words») is the winning project resulting from the contest launched within the framework of the "1% artistic" of the academy of Guadeloupe. 
"Chant de mots", by ELZABETH CRESEVEUR & URSULA KRAFT is a contextual photo/graphic work based on the notion of language that corresponds to the mission of the academy: the notion of knowledge, exchange and transmission. In each place, a phrase extracted from the caribbean literature is mixed and confronted with an emblematic image.
Their project is divided into two interventions: one outside – on the three entrance arches – and the other inside – on the glazed surface of the lobby – creating a link and visibility between interior and exterior.
At the top of each arch is an open book and a quote – the opening symbolizes the notion of welcome, openness to the outside world, language – history – and the blank page, history to become, projection towards future.
On the glass front of the lobby, a variety of hands dialogue with the citations. 
The hand prolongs the thought, it creates a link with the world. The gesture of the hands is an universal mode of expression. The variations in skin, age, and sex of the persons imaged make it possible to identify each one of them.
more information about the installation : https//rectorat-ecuk.tumblr.com

Images Livre -Texte sur plaques de verre, 7,20 m x 1,20 m, arche entrée principale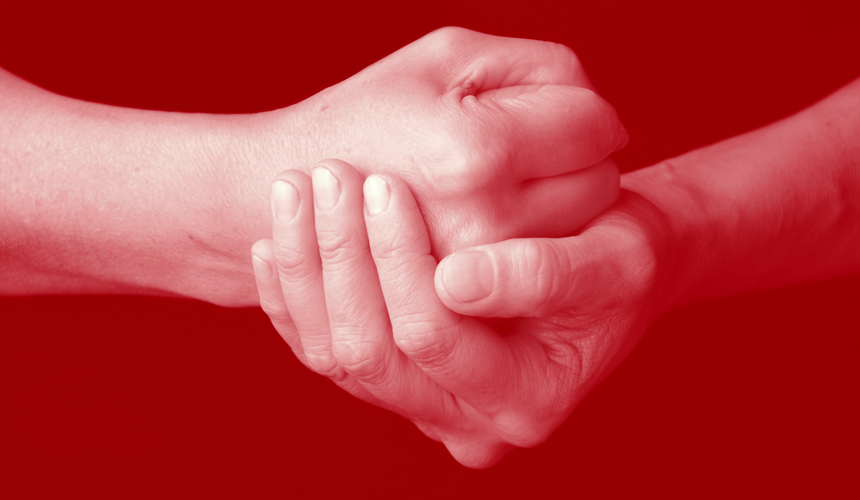 main Emma, film sur vitre, 1,60m x 1m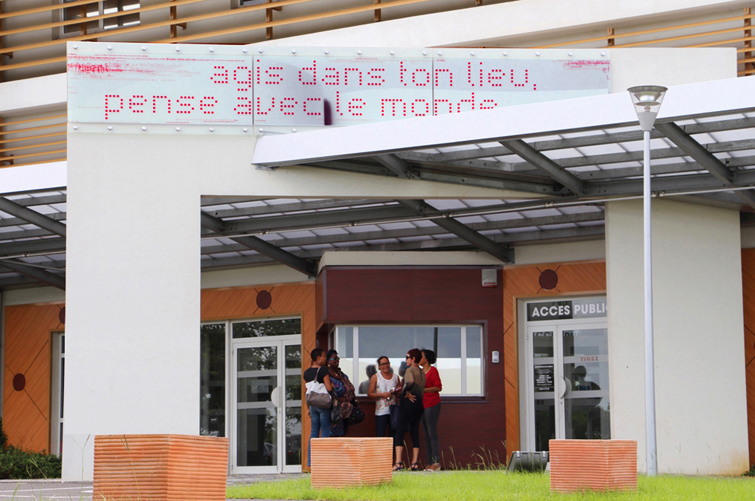 Arche entrée principale, Rectorat Academie Guadeloupe, 5_2017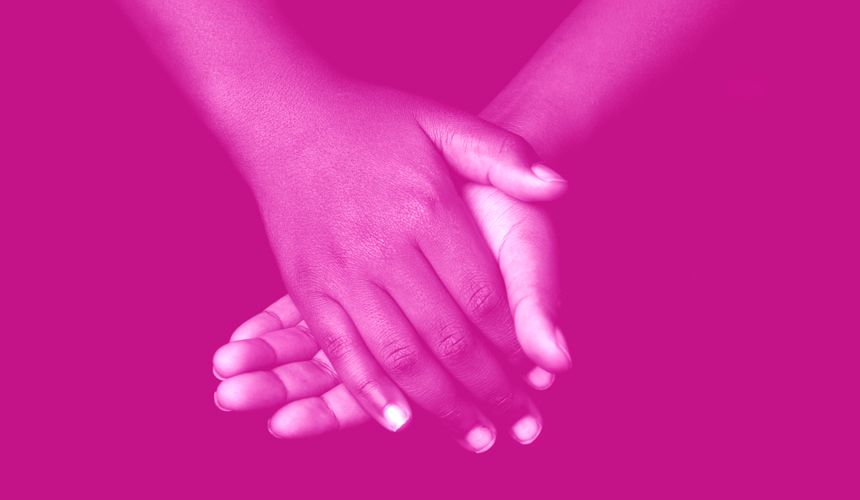 main Amadou, film sur vitre, 1,60m x 1m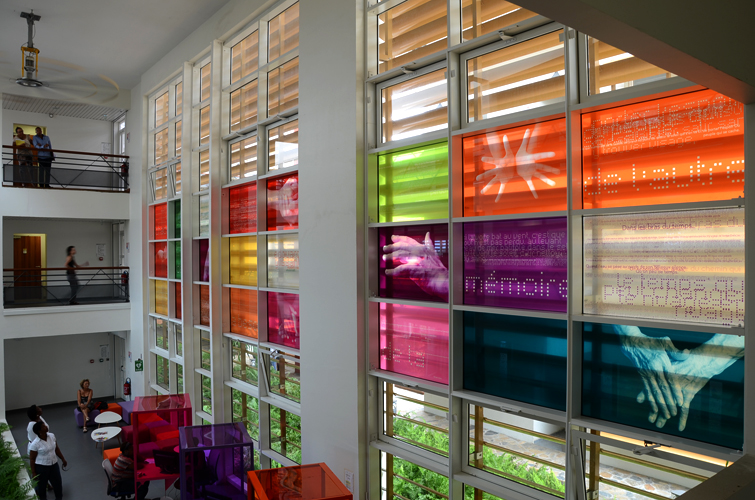 Hall d'accueil, vue de passerelles 1er étage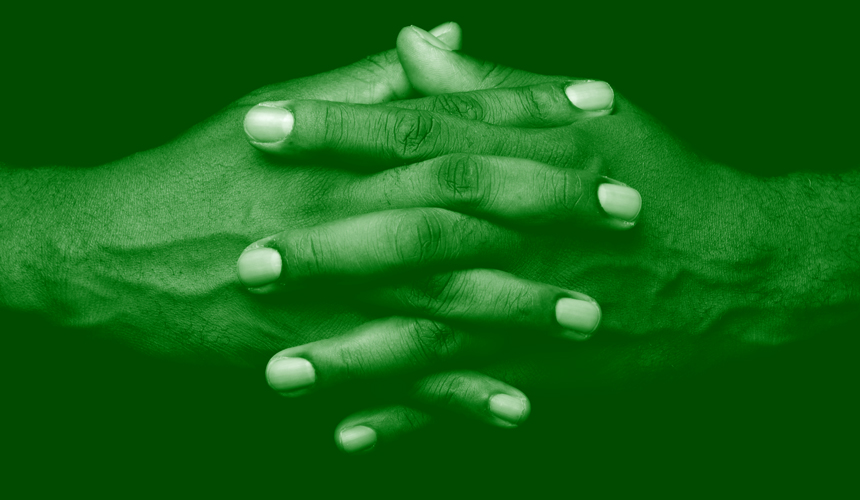 main Xavier, film sur vitre, 1,60m x 1m

composition, vue de l'ensemble de 24 vitres du hall d'accueil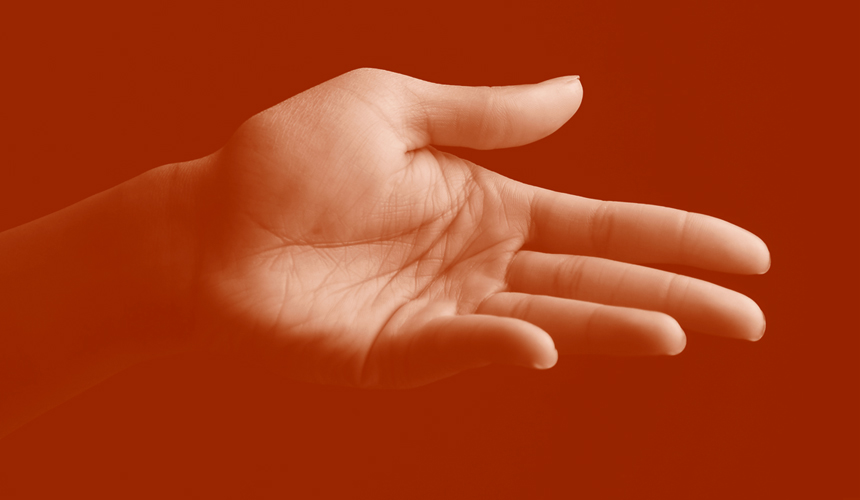 main Maeva, film sur vitre, 1,60 m x 1m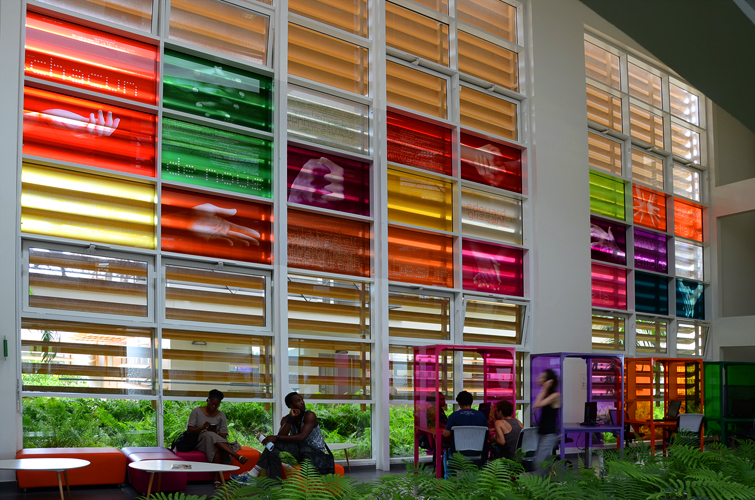 Hall d'accueil, intervention avec films sur 24 vitres 1,60m x 1m

Images Livre -Texte sur plaques de verre, 4,5m x 1m, arche entrée personnel rectorat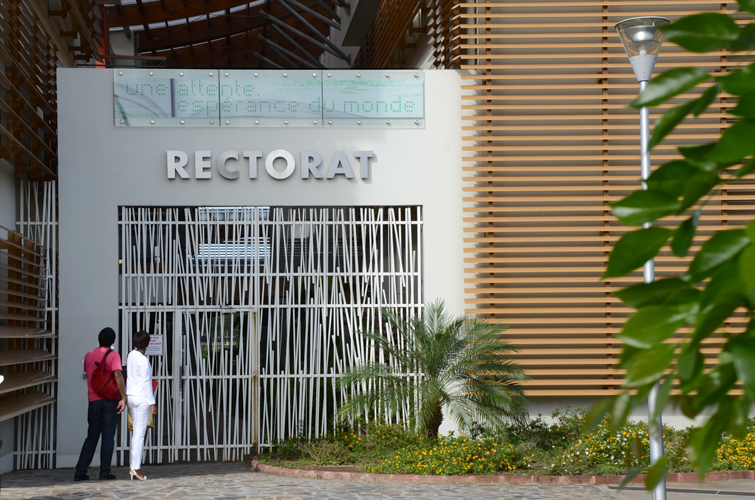 Arche entrée personnel rectorat, 5_2017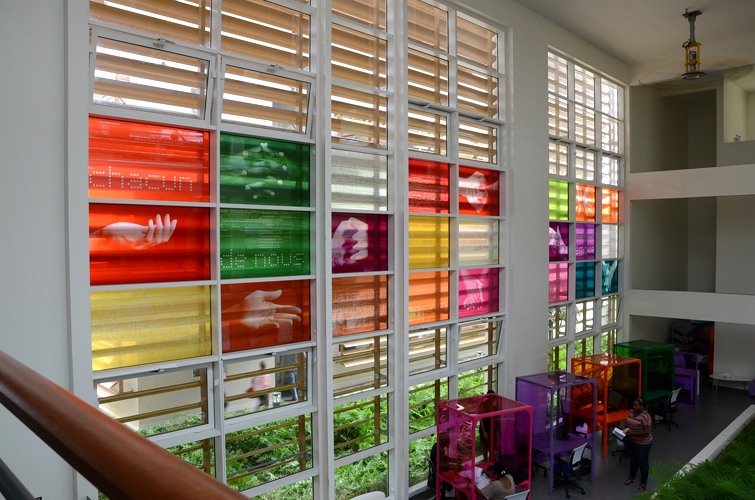 Hall d'accueil, vue de passerelles 1er étage

Images Livre -Texte sur plaques de verre, 4,5m x 1m, arche sortie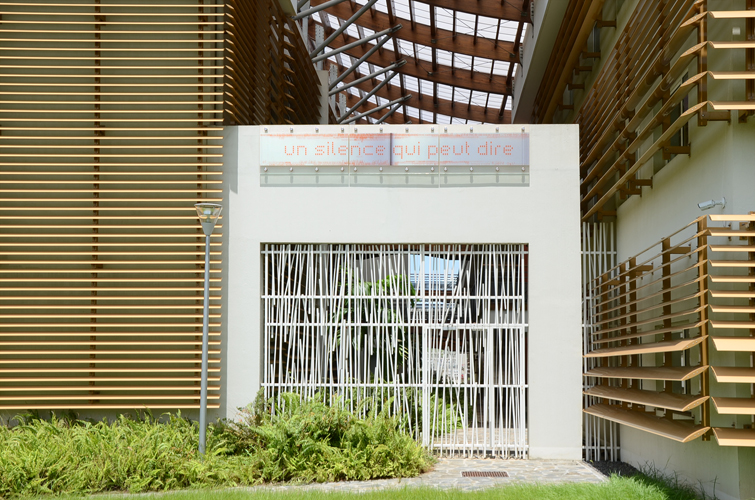 Arche sortie secours, 5_2017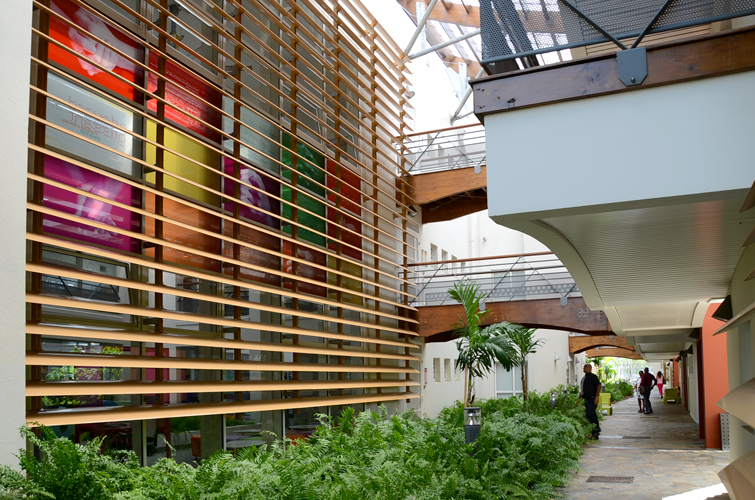 vue sur vitres du passage intérieur entre les deux batiments + axe entrée - sortie