1% artistic untiteled
Conception and realization Ursula Kraft, 2019
for the regional association Saarbrücken, user social and youth office
commissioned by the GIU, subsidiary of the city of Saarbrücken
The photographs and text images visible in the entrance area on the glass façade of the ground and first floors are part of the art of building realization, which gives the building a kind of "interface", a face, an identity.
The work refers to the spatial location in the Europaquartier, which serves as a vehicle of meaning with its name "Europaallee", and on a larger scale to Saarbrücken as a border town in the heart of Europe.
The conception takes the diversity of Europe as a starting point, puts the human being at the center, and is based literally, as if on a pedestal, on the explanation of universal human rights. All articles are inscribed in the 24 official languages ​​of Europe as text / image / compositions on the high windows on the ground floor of the entrance area and can be read from the inside. Word fragments that are readable from the outside draw attention to the text on a large scale and are indicative of the respective language.
The leitmotif: "Freedom – Equality – Solidarity" as a connecting element is used in the sense of inclusive language usage.
Format: Facade about 13m x 6m /
10 portraits each 2m x 0.76m, 8 words / image / compositions per 4m x 0.76m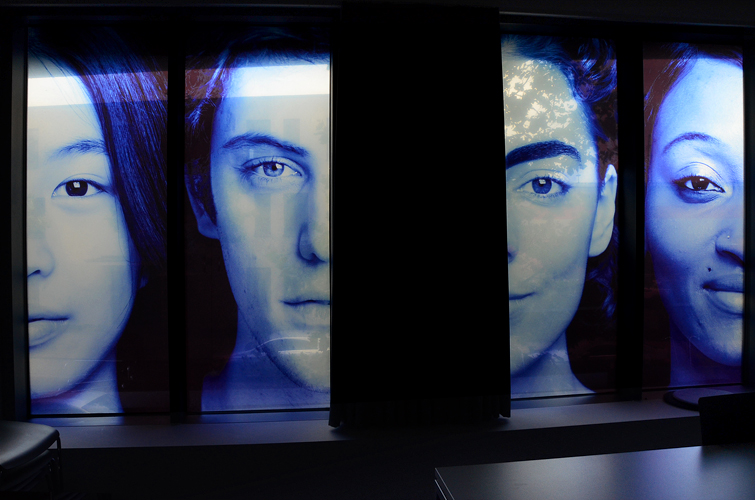 10 Portraits / Format 76 x 200cm / Film translucide & diffusant sur vitre / lichtdurchlässiger & lichtstreuender Film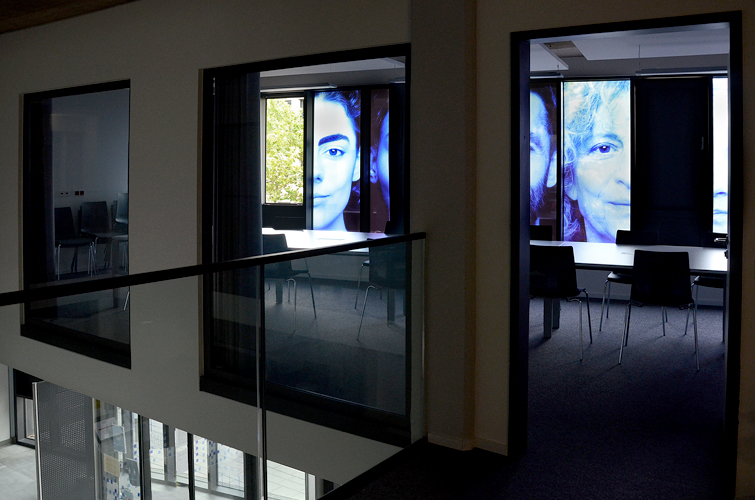 Vue salle de conférence et foyer / Blick Besprechungszimmer und Foyer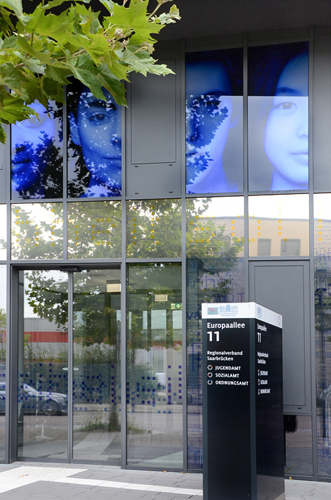 R insitu SB frag facade ext netP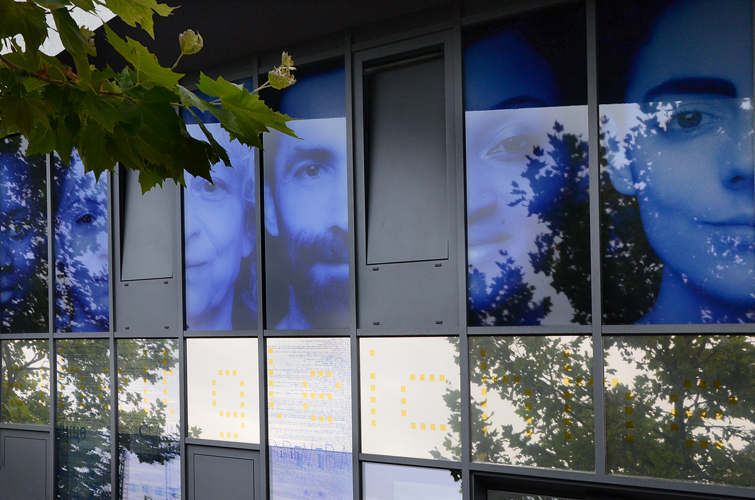 Portraits film diffussant / Leitmotiv film miroitant / Text-/Image film transparent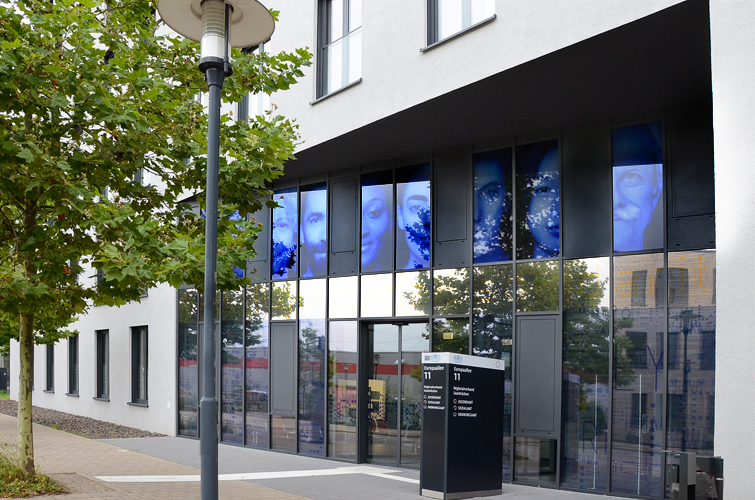 Facade vitrée /Intervention sur 2 étages / Glasfassade / Intervention auf 2 Etagen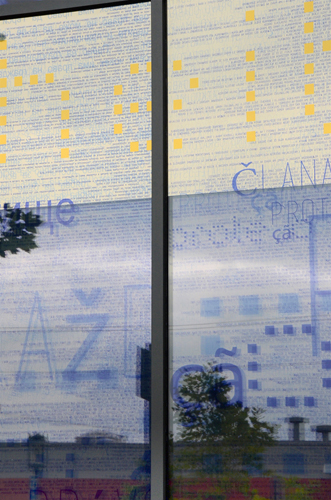 R insitu SB ecriture frag ext netP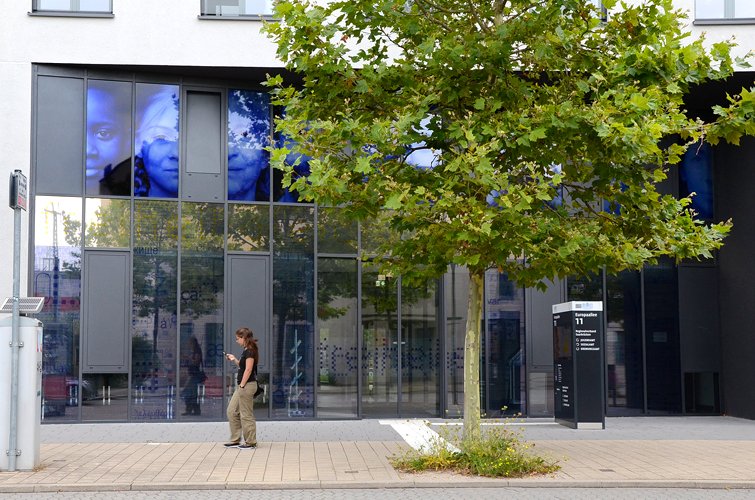 Intervention sur la totalité de la façade vitrée / Intervention auf die gesamte Glasfassade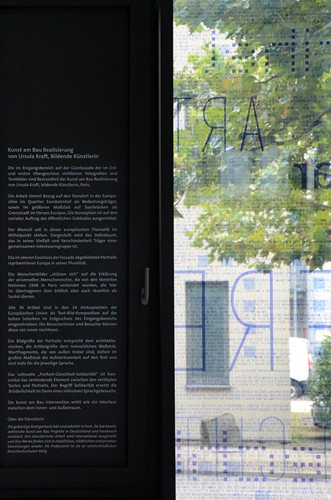 R insitu SB explic int netP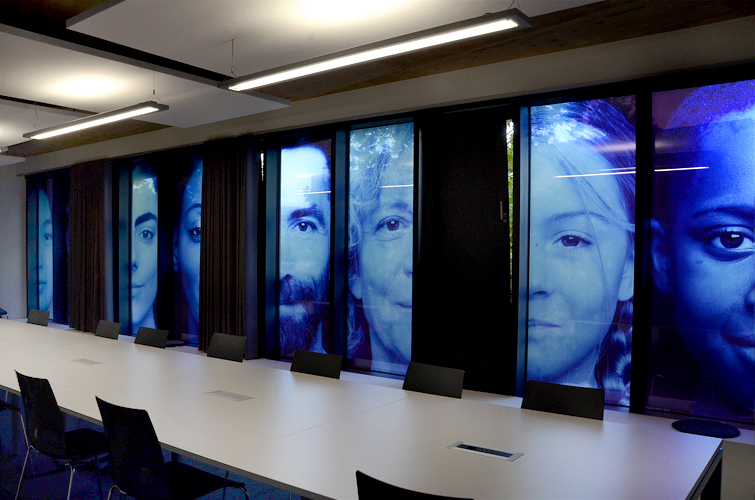 Portraits / vue de la salle de conference / Blick im Besprechungszimmer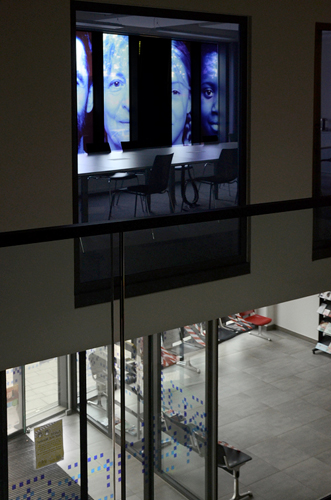 R insitu SB int 2 etages netP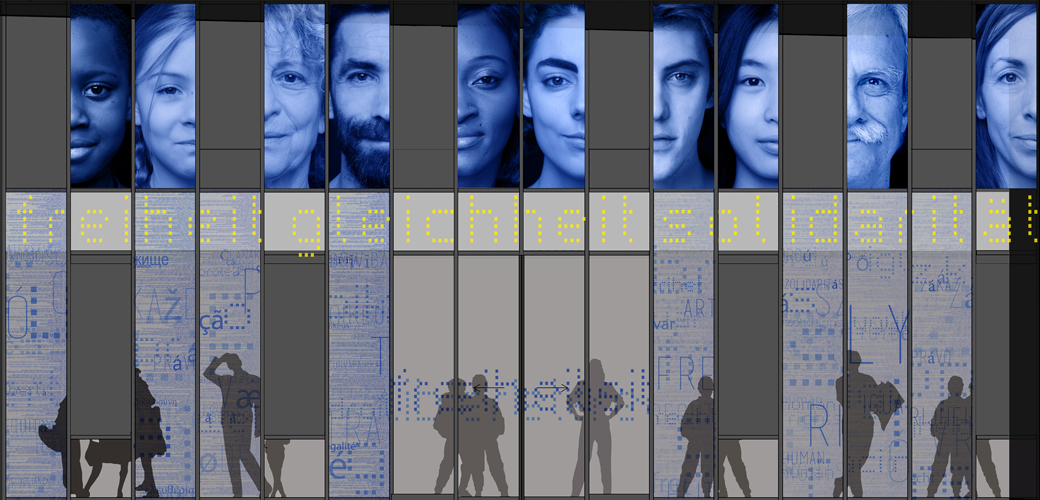 Façade vitrée de l'entrée sur 2 étages / phase projet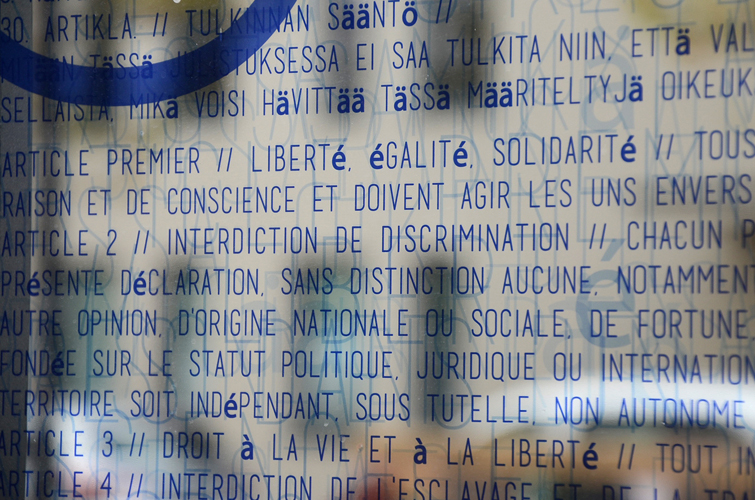 Articles// déclaration universelle de droits humain // texte/image // vue vers l'extérieur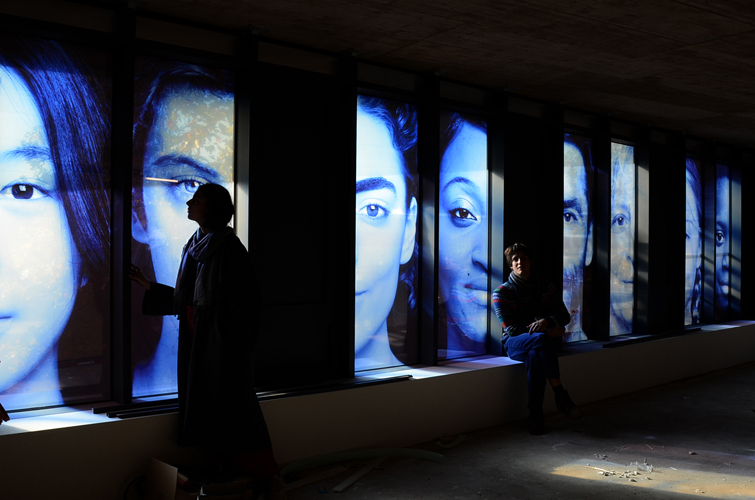 Vue de l'intérieur / salle de conférence 1 er étage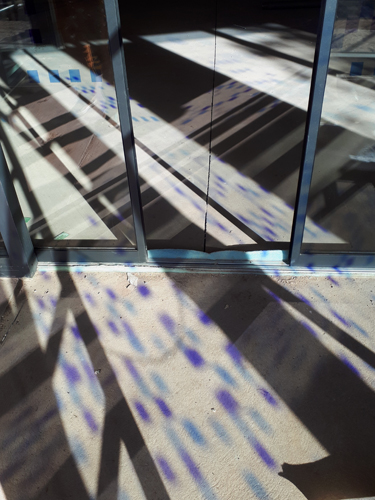 Projection au sol / entrée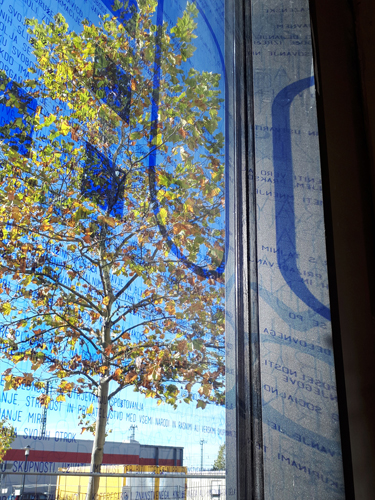 Articles// déclaration universelle de l'homme // texte/image // vue de l'intérieur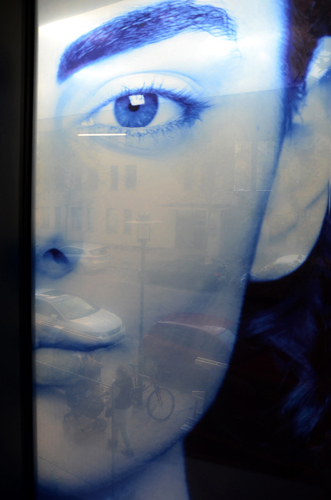 Vue de l'intérieur à travers de l'image / salle de conférence 1 er étage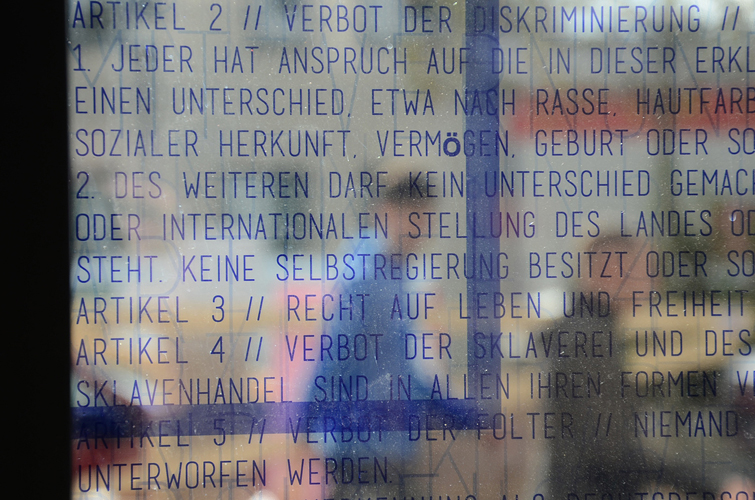 Articles// déclaration universelle de droits humain // texte/image // vue de l'intérieur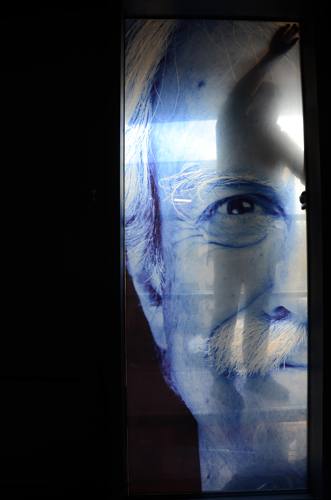 Vue de l'intérieur vers l'extérieur / montage