Emerentia I
Emerentia imagine introspective worlds, is an intuitive reflection of the soul.
In the sense of C.G. Jung the fairy tale is an expression of a psychological process of the collective unconscious. Mythical shapes like the "Trickster" are a component of all cultures representing the shadow interest of the "inside child", are their ambivalent double.
The archetype of the wandering around and lost child causes the irresistible emotion to give a name to this figure. The red cape becomes the projection screen of recollections, fears and wishes.
Emerentia I draws an initiation way in these soul landscapes and lets revive scenes for fairy tales. The nature is here on one hand peaceful and nourishing, refering to Rose-Red and Rose-White, and on the other hand, a place for nightmares and dangers refering to Red Riding Hood.The black forest (Black Forest) symbolizes chaos and the unconscious fears. The pictures, as well as the stories, refer in their symbolism to the threshold from childhood to the adultness – the transformation of the girl to the woman.

Emerentia I_I / 2008 / Triptyque 105,5 cm X 52,5 cm/ x3 caissons américains Impression photographique sur papier photo mat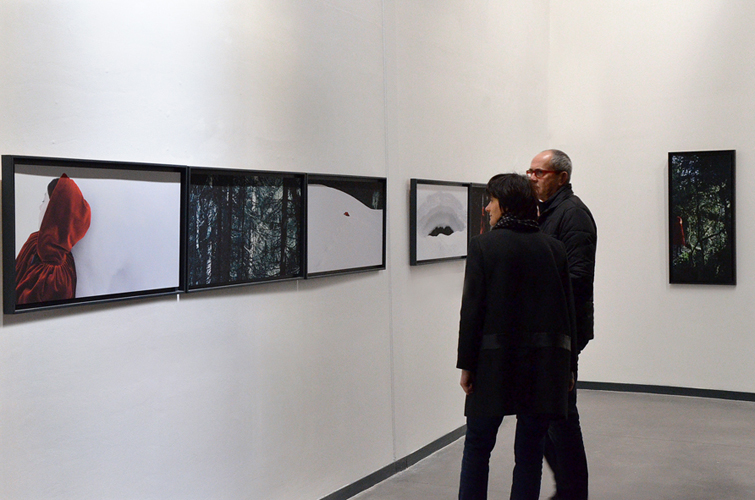 Atelier, espace d'art contemporain de la ville de Nantes, 2014

Emerentia I _II / 2008 / Triptyque 105,5 cm X 52,5 cm/ x3 caissons américains Impression photographique sur papier photo mat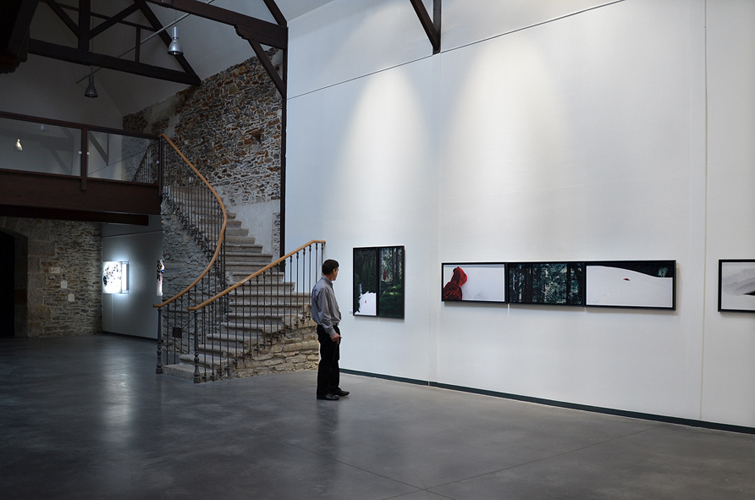 Atelier, espace d'art contemporain de la ville de Nantes, 2014

Emerentia I _III / 2008 / Triptyque 105,5 cm X 52,5 cm/ x3 caissons américains Impression photographique sur papier photo mat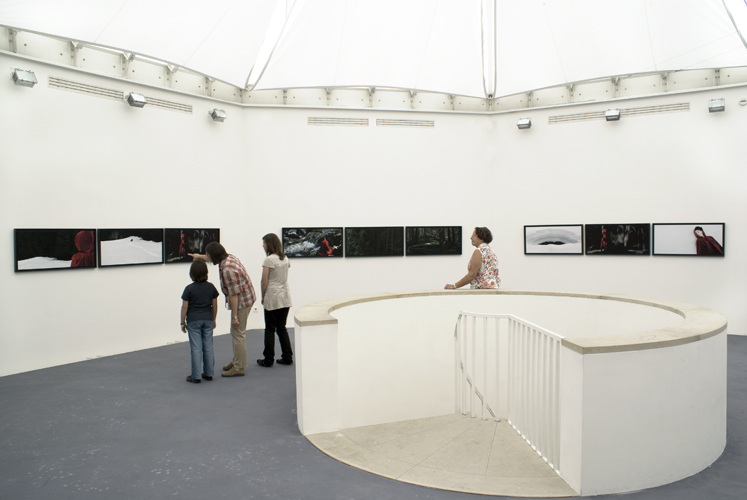 Centre d'art contemporain Stuttgart Sindelfingen, 2008

Emerentia I _IV / 2008 / Triptyque 105,5 cm X 52,5 cm/ x3 caissons américains Impression photographique sur papier photo mat

Emerentia I_V / 2008 / Triptyque 105,5 cm X 52,5 cm/ x3 caissons américains Impression photographique sur papier photo mat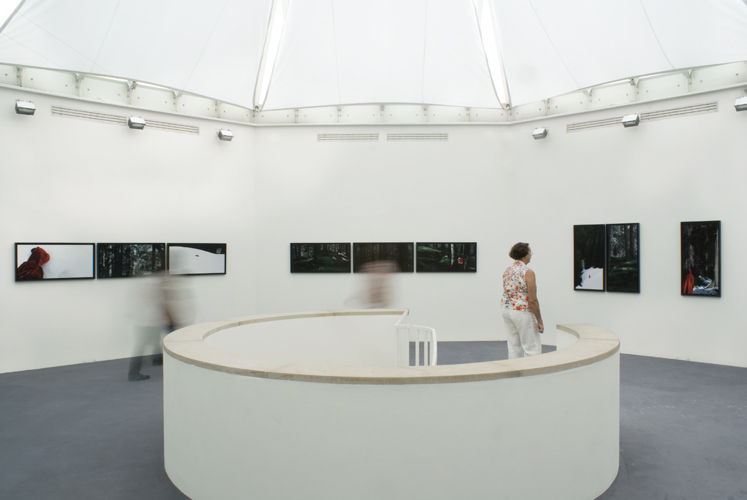 Centre d'art contemporain Stuttgart Sindelfingen, 2008

Emerentia I_VI / 2008 / Triptyque 105,5 cm X 52,5 cm/ x3 caissons américains Impression photographique sur papier photo mat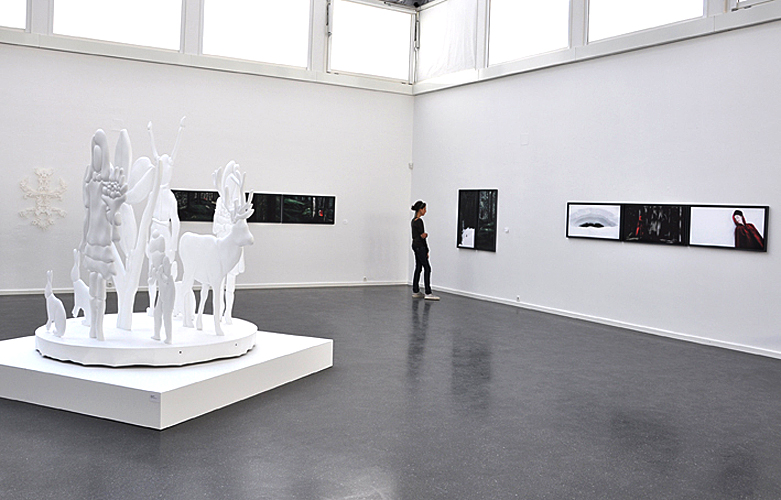 Centre d'art contemporain de Ludwigshafen, 2010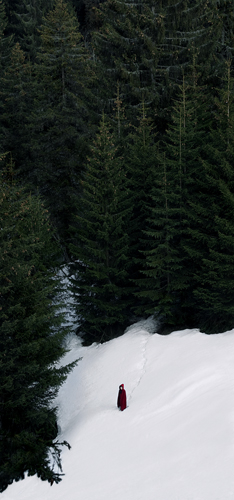 Emerentia I _VII -I / 2008 / Diptyque 52,5 cm x 105,5 cm / x2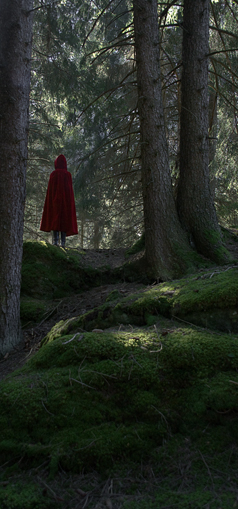 Emerentia I _VII_II / 2008 / Diptyque 52,5 cm x 105,5 cm / x2
Emerentia I _VIII / 2008 / 52,5 cm x 105,5 cm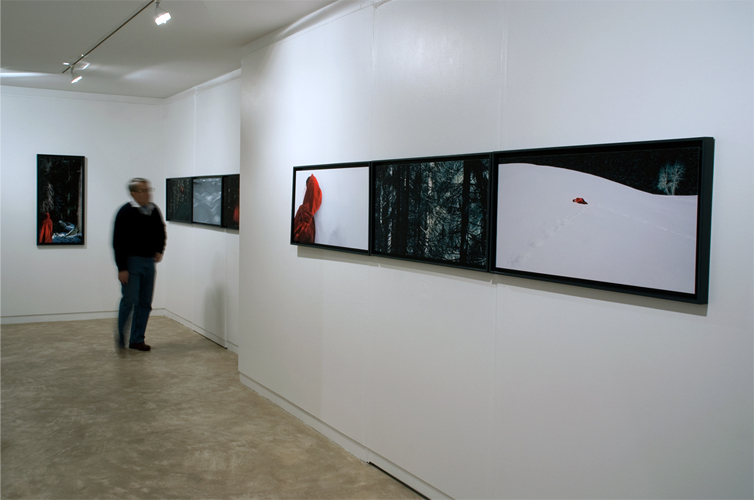 Maison des Arts Malakoff, 2009